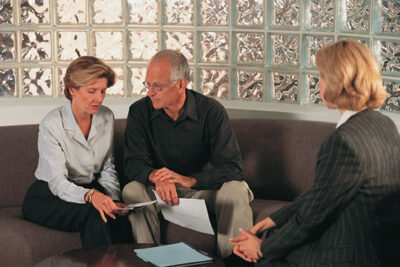 WHAT IS HOLISTIC PLANNING?
Holistic planning involves the many different phases of your life, not all financial. It encompasses exploring and defining a purpose for your life, one that fulfills the goals you have for today and your future, then developing a strategic plan to fulfill your objectives. The holistic view of your financial life often includes a look at all of your assets and liabilities including your investment accounts, real estate, valuables and the needs of your family. This information is coordinated together into a cohesive whole to create a comprehensive financial plan that will help you to carry through the steps needed to achieve your goals. Estate planning, tax strategies, charitable giving, and a review of your insurance coverage needs are all important players in effective long term financial planning.
HOW A FINANCIAL PLANNER CAN HELP
You may be considering help from a financial planner for a number of reasons such as planning for retirement or your children's or grandchildren's education, looking to minimize estate taxes, investing in a cause you believe in or simply to have the peace of mind that you're on track.
A financial planner who offers holistic financial services combined with years of investment experience can help guide you in planning for a secure financial future, achieving your goals, and safeguarding the financial needs of your family and your retirement.
A GOOD FIT IS IMPORTANT
It is a wise idea to interview different financial planners to see who may be the best fit for your needs and who supports your values and principles. You will want to select a competent, qualified professional who you feel comfortable with, feel that you can trust, and one whose expertise and business style suits your financial planning needs. Finding the right advisor for you who understands and values your concerns can help ease your mind and provide a support system and sounding board for life's big decisions.
The following article will help you know what to ask and how to choose an advisor to meet your financial planning needs:
Please Contact Us if you have questions on our holistic financial planning practices.