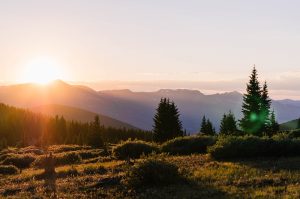 WHO WE SERVE
We serve clients who desire a long-term working relationship rather than one-time transactions. Our clients would rather devote time to personal pursuits and let us make their complex financial world more manageable.
Our clients depend on our team's creativity, thorough planning, investment advice, and attentive service to help put their minds at ease regarding their financial future.
Our clients are comfortable retirees, successful professionals, prosperous business owners, and disciplined savers with a desire to accumulate and grow investment assets and retirement funds.
OUR SERVICES INCLUDE A VARIETY OF CLIENTELE INCLUDING:
Individuals & Families
People With Lump Sum Rollovers From Retirement Plans
Retirees with a 401(k) or 403(b) and other Retirement Plans
Businesses
Trust accounts
Charity organizations & Churches
THE FINANCIAL SERVICES WE PROVIDE:
Comprehensive Financial Planning
Active Asset Management
Tax Savings Strategies
Retirement Planning
Estate Planning
Trust Asset Management
Charitable Giving Planning
TYPES OF ACCOUNTS WE CAN MANAGE:
Investment accounts
Brokerage accounts
Trust
IRA
Roth IRA
SEP IRA
Simple IRA
Education IRA
401(k)
Roth 401(k)
Solo 401(k)
Keogh
Profit Sharing
Pension Plans
Corporate
Power Of Attorney
Transfer On Death
Custodial & UTMA
Certificates of Deposit