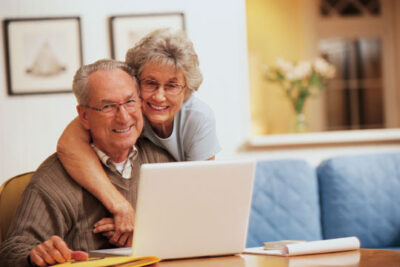 We provide wealth management and financial planning services for individuals, families and businesses including asset management, retirement accumulation and estate planning on a fee-only basis. Our objective is to deliver customized financial advice that meets the needs of our investors and is unequaled in terms of quality, honesty and common sense.
Our financial planning services are designed to match our client's return and risk requirements to create a portfolio that utilizes multiple investment asset classes, investment styles and portfolio managers. We then closely monitor and manage the accounts to achieve long-term investment objectives.
As a financial fiduciary, and in keeping with our commitment to transparency and high integrity to our clients, our goal is to consistently think and act in the complete best interest of clients in all the services we provide. That is why we have taken a sworn oath to accept no commissions or fees that might influence our choices. We understand that we are only successful through the success of our clients.
OUR SERVICES INCLUDE:
PERSONAL FINANCIAL COUNSELING
To help ensure that your heart and finances are on the same track, we coach you through a process to help you set your priorities and understand what is most important to you in your life and for your family.
PROFESSIONAL SPECIALIZED ADVICE
We provide guidance and help you understand your options for managing your wealth for the many financial planning issues that require specialized training and planning due to their complexity and tax consequences. Our advisors can assist you, whether it may be choosing strategic planning for your retirement and retirement distributions, selecting socially responsible investments, helping your loved ones with a planned inheritance, or guidance on real estate. Few professionals have the depth of knowledge and holistic approach in investments, taxation, estate planning, and coaching skills that help guide you towards smart choices about your financial life and wealth management needs.
MONEY MANAGEMENT
As a vital component to sound financial planning, we provide complete money management services to ensure that your plan is implemented and maintained in harmony with your overall financial plan. We take the worry out of our clients' finances by ensuring portfolios stay wisely and professionally managed to meet both short and long-term goals.
HOLISTIC FINANCIAL PLANNING
The range of your financial planning needs and goals change often as you go through life's challenges. We help with financial planning for all of the stages of your life including wealth management, Investment Management, Tax Planning and Estate Planning.
FAMILY & BUSINESS WEALTH MANAGEMENT
Wealth Management can help you provide for your family to enjoy a comfortable, satisfied, worry-free retirement and a satisfactory level of income so that you can maintain a comfortable lifestyle and help answer the important question "Will I run out of money?"  We also will work directly with your estate planning specialist and CPA to help plan for the seamless transfer of assets to the next generation. Private Family & Business Wealth Management at our firm encompasses four investment avenues depending on what outcome you desire. They are as follows:
Lifetime Wealth Strategies Investment Planning
Develops a strategic plan for you to follow as you work toward meeting your investment or retirement goals.
Portfolio Management Advisory Service
Develop a strategic investment plan based on your goals
Analyze and select investment assets
Provides personalized attention and service to your investments goals
Provides for ongoing period review of those investment goals
Worry-Free Lifestyle Retirement Planning
Helps answer these key questions:
How much is enough?
Will I outlive my money?
What will my retirement look like?
How much my can I live on?
Lifetime with Significance Wealth Transition Planning
Provides guidance for these questions:
How much will go to my designated beneficiaries?
Will taxes destroy the assets I have grown?
Will the family business have to be sold?
What is the best way to donate to my favorite charitable causes?
What team of professionals will help guide me in all aspects of my estate plan?
RETIREMENT PLANNING
Retirement planning involves identifying your wants and needs, developing a plan to achieve them, acting on your plan and continually reviewing and revising your plan as you approach retirement. Like most areas of financial planning, retirement planning begins with defining your goals.
Ask yourself these questions:
1. At what age do I plan to retire?
2. Will I start a new part-time career during retirement, or never work again?
3. How long do I think I'll need my money to last?
4. How much money will it take to support my household and my activities?
5. How do I envision my lifestyle during retirement?  Days on the golf course?  World travel?  Pursuing a hobby?
6. Where will I live when I retire?
Once you know where you're going, it's time to figure out how to get there. Through retirement planning, you'll answer questions like these:
1. What provisions do I need to make to take care of my health care needs during retirement years?
2. How much money do I need to save to meet my goals?
3. How should I invest my money to maximize my retirement savings?
4. How will my assets, liabilities, expenses and savings change during retirement?
Remember, the sooner you start to save and plan for your retirement years, the more prepared you will be. Thanks to the power of compounding, early planning means that just a small investment each year could create a portfolio large enough to meet your needs later in life and to allow for responsible management of your household and finances.